You are at a crossroad.
You want to reconnect to your true nature.
You want to get clear and confident.
You don't want to feel like a victim in your life
If you're here and reading this, I take it…
You're spiritually curious. You're multi-passionate, complex and dynamic, opinionated and smart. Not a rule breaker, but not a rule follower. You value fun and adventure, learning and connection. You're independent. A free spirit. You're courageous and vulnerable. You're a seeker. You won't settle. The status quo bores you. Mediocrity scares you. You feel a bit different from most people.
You love belonging to places, spaces and humans that welcome your authenticity. You want to build a life full of meaning and focus on what matters. You know there is more out there for you. You're hungry for it. You don't want to fit in a model and a system that doesn't support your individuality. You want to evolve in your own unique way. You're ready for it.
So, Let's do this!
THE ALIVE! Soul Session WORKSHOP level 1
is a rite-of-passage for clarifying what you truly want in every area of your life, and using that powerful awareness to guide your choices from now on

. You will reconnect with your core truth and revitalize what matters: 

your desires, your soul, your goals and your life

.
Uncover

 your core values and desires– a guidance system for your most soul-aligned, life-fulfilling decision-making. Bye Bye hesitations and feeling lost.

Trust

and learn to be guided

 by your most desired feelings in all areas of your life areas. Hello more clarity!

Surrender

 old stories &  limiting beliefs. Farewell being your own worst enemy.

Explore

 where in your life you experience freedom — and where you hunger for more. Welcome vision, excitement and expansion!

Make

 soul-anchored declarations and birth them into easy, practical, everyday PLANS. Because we all know clarity without action is useless!
ALIVE! Soul Session 
Workshop 
is
not
for you if:
You're in a financial/emotional/life crisis and need it to be "fixed".
You get tired just thinking about change.
You want transformation but homework and follow-through are not your things
You're primarily interested in doing, seeing and experiencing what's familiar. Your world is good enough as is.
" Alive! Soul Session workshop is such a lovely, welcoming and caring space. From now on I know I'll be true to me and put me first."- Dareen
ALIVE! Soul Session is perfect for you if:
You're excited to learn, grow and expand. You're hungry for more.
You're obsessed with freedom, meaning and fulfillment.
You've read personal development books and now you're ready to go deeper.
You're passionate about living your purpose, making money, tapping into your inner wisdom.
You love to connect with others who value growth and thinking out of the box.
 You yearn to create a life in your own terms.
Warning Label
Side effects may include a-ha's and epiphanies. People have been known to sigh of relief, quit stuff, launch something, stand up, shine brighter, feel the way they've always wanted to. speak up. Voice out. And feel liberated.
No more second guessing or self doubt.
No more procrastination. (
This lesson is 

alone

 is worth the price of the entire class.
)
No more giving up before you start.
The places that you've been stuck for YEARS will dissolve so you can accomplish your goals with freedom, ease, joy and pleasure.
The tools, skills and support you get in ALIVE! Soul Session will change how you do everything. For the rest of your life.
"I was surprised to realize how erased I've been for years although I am a happy active woman. It's so important to take time to be in touch with my inner core. When we are in touch with our core it just has this positive ripple effect on myself and my surroundings. ALIVE! Workshop is transformative." – G.K.H | Family Manager
How to attend 
When: Saturday January 9th, 2015. from 8:30 am to 5:30pm
Where: Abu Dhabi. The Third Place.
Investment: 1200AED
The friend package (offer valid until December 28th) 1900AED instead of 2400AED ( yes, that means both you and your friend pay 950AED each)
In addition to all this actionable inspiration + fiery insight, registration also includes:
ALIVE! Soul Session workbook so you can go back and check out your notes.
Refreshments Coffee and Tea
Your Soulful light lunch
I love giving my personal attention to you so the spaces are limited to 15 seats only. Payment is the way to ensure your booking.
FAQs
"I've never done any type of workshops. Will you go over the basics?" Absolutely. This group will be comprised of those who have and haven't experienced such a process.
"I'm shy". Well, that makes two of us. The amount of support and connection you get in the workshop will make any discomfort dissolve. I Promise.
"What should I bring?" dress comfortably. Be your feminine stylish self. And bring something to write with if journaling is your thing.
"feminine stylish self? I'm a man! and would love to attend". Usually ALIVE! Soul Session is open for ALL but exceptionally this is a 'ladies only' event. Please email to cherine@cherinekurdi.com so we inform you of our next event. And we could do a 'gentlemen only' event- for a change.
"I'd love to attend but not this time, will you do this in 2016?"  Just subscribe on www.CherineKurdi.com and we'll keep you posted on the dates.
"I'd love to attend but I live in a different city" Just send an email to cherine@cherinekurdi.com mentioning your city and we'll make sure to let you know when I'll be in your area.
"I want to gift this to my friend/sister/mum/boss". You're thoughtful. Please make sure they know what it is about and that they're excited to attend.
"I love this. I want to host it to my circle of friends".  We love you for wanting to share the love. If you're a connector in your community and would love to host ALIVE! Soul Sessions with your inner circle you can let us know and we'll send you the full details on that. email to cherine@cherinekurdi.com 
"Is ALIVE! Workshop for me?"
This is for you if you want to get clarity.
This is for you if you'd like to create meaningful connections with other like-minded women.
This is for you if you're ready to be more YOU every day.
Kind Words on ALIVE! Workshop.
"Before attending I was hesitating to make the leap from knowledge to action. What made me go for it is that my number one priority in life is GROWTH. Alive! Soul Session Workshop is life-changing. Everyone needs it. I learned that I'm brave. I was put on the spot and I loved it." – Sonia El Hajj | Faculty
" I was thinking will Alive! Soul Session Workshop work? is it applicable to my daily life?I'm a person who is willing to learn and dig into my deep self, I also love to discover hidden sides within myself. I loved the group interactions and relating to others. It made me realise that we all go through the same challenges of feeling stuck and we all want to overcome them."– Rahme Darwiche | Admin Manager |
" I am not very social and do not like to be in a group where I do not know anybody. My friend Cynthia wanted to attend so I decided to attend with her. She missed the plane so I ended up going on my own. The One learning engraved in my heart and mind is that I learned to verbalize what I want. I wrote down what I desire in every area of my life. From now on I will stick to my core values and live according to them. I recommend attending Alive! Soul Session Workshop cos it helps you dig into the inner feelings and core values and you learn how to start with achievable actions to reach happiness and harmony." – S.S | Business Development Manager
"  I learned to be more open. I explored my values and my desires and what I really want and How I feel. After this experience, I appreciate myself and feel good about my achievements and family relationships." – Dalal Malik Al Obaidly | Dentist & Major | Armed Forces
" At first I was afraid to open up in front of people I don't know. But such experiences nurtured by a professional are not accessible in my area and surroundings so I jumped at the opportunity. Alive! Soul Session Workshop is truly an eye opening experience. Chérine you are a nurturing knowledgeable and creative creator. All my appreciation for what you do and the way you do it is simply immense. You are a source of light." – Dana Al Marzouqi | Police Department | 
"I was scared at going through a process of self-understanding within a group. But I trust Chérine and took the leap. I had A-HA moments and broke down personal barriers. I learned to be kind to myself. Bravo Chérine! Thanks for your time and invaluable guidance." – Claudia Adams | Personal Executive Assistant |
" I decided to attend Alive Soul Session Workshop because I have big life changing plans and I want to figure out how to dissolve old negative hindering patterns. I was blown away by the power contained in this workshop. My vision got clearer as I worked through the experience. The group interaction enriched even more the process for me. It gave me this feeling that we are in it together. I came out with a learning that allows me to have deep trust in my intuition so I make the necessary changes in my life. It's real transformation". – Carolin Wilhelm
" I attended because I wanted 'a change'. Everyone  wants a change somehow. Alive! Soul Session Workshop is healing, empowering and invokes change from the inside out. I learned to respect the "me" in "ME". To respect my capabilities and to respect my limits. "-  Mary
"I had already done a workshop with Chérine a while back that made me shift 100%. So I had no hesitations whatsoever to join the Alive! Soul Session Experience. I was surprised by the power and depth but then again it's not a surprise cos I expected it to be so. I recommend anyone who wishes more to be in touch with themselves and their feelings to attend. It's a reminder, a core awakening, a deep acknowledgement of one's soul, wisdom and values. Voicing them out so clearly to reconnect to the core basics of our being and life. I learned to trust my inner wisdom and my gut feeling. Being with the group added to my learning as I felt that we're not alone. We all have feelings and the courage to voice out what matters to us most." – Nathalie Rubeiz
________________________________________________________
I'm Chérine Kurdi. I'm a teacher, coach and workshop leader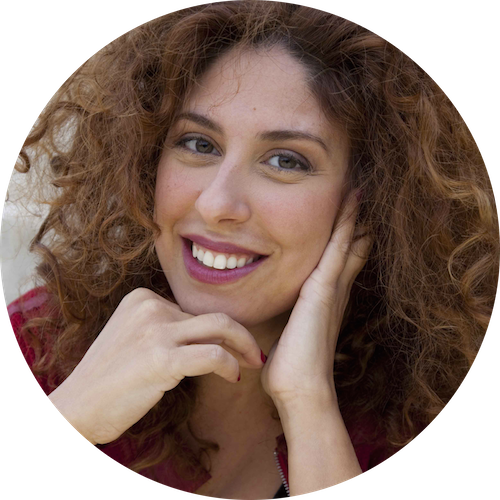 I help you create a delicious life that you love waking up to. So you feel 
Clear. Confident. Authentic. Alive.
I reconnect you to who you truly are so every decision and choice you make is a faithful reflection of you.
I train you to understand the wisdom of your fears and guide you to discover your core desired feelings and values, to trust your truth and respect your genius and your unique way of experiencing your life, work and relationships.
On your soulful journey of self-discovery, you will get crystal clear on: WHO you are. WHAT you want. WHY you want it. HOW you want to get it and with WHOM- once and for all.
The women I serve are sensitive, smart and soulful and are ready to be liberated  and become truer to themselves like never before. Now.
I know the courage and heart it takes to choose the path of being authentic and it's my delight to support you along the way.
___________________________________________________________________________